Yorkshire Gazetteer
<! LINK TO HOMEPAGE>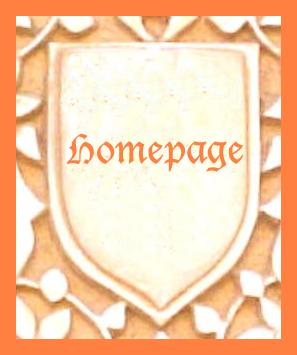 <!LINK TO YORKSHIRE FOLLIES>


Allerton Mauleverer - By the A1 Junction with the A59 east of Knaresborough. Allerton Park domed Garden temple.
<!ALLERTON PARK TEMPLE>




Aske Hall (Near Richmond). Map ref:NZ 175 036 LANDRANGER SHEET 92. There is a a fine Gothick Temple, reputedly the work of Capability Brown, who is known to have worked at Aske Hall. Aske's greatest folly however is Oliver Duckett, a 'folly fortress' which was built as an eyecatcher for the house. Oliver Duckett is, essentially, a chunk of Richmond Castle which has been taken down stone by stone and re-erected here as part of a folly. It is basically a round bastion tower with gunports. <!INSERT PICTURE OLIVER DUCKETT>




Azerley. Map ref:SE 266 742 LANDRANGER SHEET 99. A small castellated tower rising from a derelict Victorian House surrounded by decaying farming paraphernalia.


Barnsley.
Map ref: SE 34 06 (exact location uncertain). LANDRANGER SHEET 110. Locke Park Tower 1877. 70 foot high belvedere tower. The tower was erected to the memory of Phoebe Locke by her sister, Miss Mc Creary. Phoebe was the wife of a local worthy who first donated the park to the people of Barnsley. The initials S.M.C may be made out on the weather vane.
<!INSERT PICTURE LOCKE PARK TOWER>




Bedale, North Yorkshire. The Leech House. Have you got any leeches for this!A nine foot square, castellated brick building, on the banks of the Bedale Beck. Was once used to store leeches collected by George Thornton, a leech gatherer employed by Mr. Bellamy a local pharmacist. Surely a unique structure.


Boroughbridge Great Ouseburn. In the old Workhouse gardens at Great Ouseburn a small column marks the source of the River Ouse.This is on private land, but may be visited with permission. (Source - miss H.F. Taylor, Skellow.)


Boroughbridge. Little Ouseburn. Holy Trinity Churchyard contains a fine mausoleum built in 1750. In 1945 the building was damaged when a Halifax Bomber taking off from RAF Linton-on-Ouse with a full bomb load crashed 100 yards from the church. At the end of 1993 a society of Friends of Little Ouseburn Mausoleum was formed, with the intention of restoring the building.
"They estimate it would cost £70,000 including £10,000 to make the lead roof watertight and £8,000 to restore the ceiling and internal plasterwork.
So far £48,000 has been promised by English Heritage, North Yorkshire and Harrogate Councils and conservation groups. Architect and conservationist Patrick Nuttgens will launch the appeal at a ceremony at the church tomorrow (Nov 15th 1994). A local artist has designed a commemorative plaque depicting the mausoleum, which will be produced in lead as a gift to those who make a major donation. Friends chairman Helier Hibbs, of Hill Top Cottage Ouseburn, said it was hoped to restore the mausoleum in time for 1995 - the 50th anniversary of the crash - when it would be dedicated as a memorial to Canadians who fought in the war."
YORKS POST NOV 14th 1994.


Bradfield Dale. Map ref: SK 231 899. LANDRANGER SHEET 110. Boot's Folly, near the Strines Inn.. SW of Langsett Map Ref: SK 221909.
Situated in the north eastern corner of the Peak district National Park, Boot's Folly is a turreted sham 'peletower' with a flagpole which stands on the hillside above scenic Dale Dike Reservoir. Little is known about it. It was constructed using 17th century mullions & masonry robbed from an old farm, Nether Holes, which stood further down the dale.. Lying nearby in the heather are ornately carved neoclassical columns and dressed stones- possibly the building blocks for another, never constructed folly.
According to legend it was built by a grieving widower so he could gaze across Bradfield Dale to the last resting place of his dear wife! In fact it was built by Charles Boot, the owner of nearby Sugworth Hall to entertain his friends! Boot was the son of the founder of Henry Boot Construction. The lower part of the staircase was apparently removed after being ascended by a curious cow which got stuck at the top and had to be lowered down on ropes! <!INSERT PICTURE BOOTS FOLLY>




Bradford. Bierley Hall Grotto. SE 175 295 . LANDRANGER SHEET 104.
The grotto & circle are located at the head of a series of small fishponds in the little wooded valley between the Bierley Hospital and the Euroway Industrial Estate (off the M606). The darkand spidery grotto, its entrance now partially collapsed, is cunningly hidden amid a contrived jumble of black boulders piled one on top of the other. These stones were brought here from the extremities of Wibsey Slack. Also of interest is an adjacent dam of 'druidic' looking boulders, from which a stream empties into the lake.
The follies were built sometime in the 18th century by Dr. Richard Richardson of Bierley Hall, whose father, Dr. Richard Richardson FRS planted the woods and built at Bierley the second hothouse to appear in England. (The first British hothouse was built at Orford nr. Warrington, and Richardson employed the same workers at Bierley.)
The first Dr. Richardson was a famous botanist and his gardens at Bierley boasted a collection of plants which was possibly the finest in the North of England. The now demolished Bierley Hall was famed for its cedar of Lebanon which which was sent to Dr. Richardson around 1705 by his friend Sir Hans Sloane, President of the Royal Society. Dr. Richardson the father died in 1741, Dr. Richardson the son, in 1781. The grotto, though dilapidated, is well worth a visit.


Bradford. Decorated Mill Chimney. SE LANDRANGER SHEET 104 Clayton.
Located by Brow Lane, not far from the site of the old Queensbury Station, this fine mill chimney decorated with glazed tiles and bricks belonged to the Clayton Fireclay Works which was established in 1880 by Julius Whitehead. The chimney was buit by Whitehead's son, Claude, when the works were enlarged in 1907. Claude was a dedicated football fan, and when Bradford City won the F.A. cup in 1911, he celebrated the victory by decorating the chimney with a stylized image of the F.A. cup in glazed tiles tiles from his own works. <!INSERT PICTURE CLAYTON CHIMNEY>




Bradford. Undercliffe Cemetery. SE 174 343. LANDRANGER SHEET 104.
Contains a number of interesting monuments, the best known being an 'Egyptian' mastaba mausoleum to the Illingworth family, and two fine monuments to the Behrens and Holden families. The cemetery was opened in 1852, the 32 acre site being laid out by William Gay, a landscape gardener, who in 1878 won a competition for the layout of Horton Park.
At the western end of the cemetery there is a tall granite obelisk erected to the memory of Mr. Joseph Smith who was agent for the company owning the estate. There are sweeping views over Bradford & the Aire Valley. The Obelisk is so conspicuous it is used as a permanent station marker by the Ordnance Survey. In the eighties it had become overgrown and vandalised, but it is now undergoing restoration.
Decorated stones here come from all over Britain and abroad also, granite from Westmorland, Peterhead & Cornwall, Irish and Sicilian & marble, Purbeck limestone and serpentine, the diversity of styles and materials are bewildering . Undercliffe Cemetery is the history of Victorian Bradford, a mute testament to its attitudes, opinions, fashions and aspirations. Well worth a visit. <!INSERT picture undercliffe cemetery>




Brighouse. Robin Hood's Grave - Kirklees Park, Nr. Brighouse. Map Ref: SE 174 215 LANDRANGER SHEET 104 .
Surrounded by railings, a stone carries a fanciful epitaph to the fabled hero of Sherwood Forest:-
Hear Underneath this laitl stean

Laz robert earl of Huntingtun
Ne'er arcir ver az hie sa geud
An pipl Kauld im robin heud
Sick utlawz az hi an iz men
Vil england nivr si agen

Obiit 24 Kal Dekembris 1247
<!INSERT PICTURE ROBIN HOODS GRAVE>




Burton Park (N of Leyburn). Map ref:SE 155 921 LANDRANGER SHEET 99.
A grotto and a monument- Mysterious!


Burghwallis.Map ref: SE 558 177 LANDRANGER SHEET 111.
Sutton Moor Tower and obelisk. History & origin unknown.


Byland Abbey. Map ref: SE 549 789. LANDRANGER SHEET 100.
Belvedere Tower built for John Wormald by J. Dodds. Topped with iron railings.


Clapham. Map ref: SD 749 699 LANDRANGER SHEET 98.
Grotto in the grounds of Ingleborough Hall, by path to Trow Gill and Ingleborough. Probably built by the Farrer Family, of whom Reginald Farrer (1880 - 1920) was an internationally known botanist.


Cottingham. Map ref:TA 024 323 LANDRANGER SHEET 107.
In the grounds of Castle Hill Hospital. A gothic tower of whitewashed brick. This hexagonal structure was erected by the Thompson Family as an eyecatcher for their now demolished Cottingham Castle. The house was built in 1815 by Mr. Thomas Thompson M.P., whose son, General Thomas Perrouet Thompson was the creator of the 'Enharmonic Guitar'.


Dallowgill, nr. Pateley Bridge. Map ref:SE 186 724 LANDRANGER SHEET 99.
Greygarth Monument. A tiny roughstone tower, recently restored, it contains a new aluminium ladder. Location is remote. Original (pointed)tower was erected by 'ploughboys' to mark the spot where the last wolf in the area was killed.This was blown down around 1890. Present tower was built by subscription to celebrate Queen Victoria's Diamond Jubilee in 1897. Restored 1984 by local parish council and Harrogate Borough Council.
<!INSERT PICTURE GREYGARTH MONUMENT>




East Witton . Location uncertain. Map ref:SE 14 85 LANDRANGER SHEET 99.
'Slobbering Sal' Also known as 'Tilsey Folly'. Basically a spring with a grotto-like entrance built by Marquess of Ailesbury in 1817. In woods on Witton Fell. Difficult to locate.


Ebberston Nr. Pickering. Map ref: SE 892 833. LANDRANGER SHEET 101
King Aelfrid's Cave and Sham Tumulus erected as a memorial to Aelfrid in 1790. The Northumbrian King Aelfrid is reputed to have died of his wounds here.


Forcett Park (North of Richmond).Map Ref: NZ 173 124 LANDRANGER SHEET 92.
There is a fine Triumphal Arch lodge, tripartite with side entrances. It was reputedly constructed by James Paine who was responsible for a now lost temple in the grounds. A grotto and an ice house apparently still remain.


Garton-With-Grimston nr. Withernsea. Map ref:TA 283 352 LANDRANGER SHEET 107.
A Mile to the east of this Holderness village is Grimston Garth, designed by John Carr around 1781. A Georgian Gothic creation, it was built for Thomas Grimston in the form of a a castellated triangle with three round corner towers and a central hexagonal tower. The gatehouse to the estate was built by Thomas Earle of Hull in 1812 and is a massive structure, complete with turrets, battlements and portcullis!


Gilling West- Sedbury Park.Map ref: NZ 206 054 LANDRANGER SHEET 92 & 93.
There is a fine Georgian Lodge on the nearby road, but the real 'folly' interest is a Rustick Tower by Foss c. 1800. This stands on a rock outcrop about 20 feet high and is framed by trees. The lower storey is arcaded with gothick arches and the upper room has pointed windows and a dome. A battlemented wall runs to each side of it. On a hillside above the Gilling-Barnard Castle road stand a group of castellated farm buildings built as an eyecatcher to the house. The buildings have been converted into a modern residence. With blank arches and arrow slits, this structure must have the most heavily fortified lounge in Britain!


Halifax. Akroyden, Boothtown. Victoria Monument. A victorian 'Eleanor Cross' erected by local manufacturer Sir Edward Akroyd in the Square of his 'model' industrial community of 'Akroyden'. Sir Edward also constructed a similar 'model village' at Copley, not far distant in the Calder Valley. Both communities are characterise by their uniform and distinctived neogothic architecture. Akroyden also sports a gothic archway in the same mold.

Halifax. Castle Carr - Dean Head, Luddenden Dean. Map ref: SE 021305 LANDRANGER SHEET 104
Ruins of a 19th century manufacturer's country mansion, built in grand baronial style. Also two castellated lodge gates. Surrounded by moors. Castle ruins are on private land. The house was built in 1859 by Captain Joseph Priestley Edwards. It had 14 bedrooms, a picture gallery, a 60 ft ballroom, servants quarters, stables and kennels. It also had a water garden with a fountain that threw up 150 feet, once claimed to be the tallest in Europe. The house was only inhabited for about twenty years. The grounds were once regularly opened to the public at Whitsuntide, but by the 60's the place had become so dilapidated that the house was demolished. Today only the ruinous gatehouse remains, and this is disappearing fast
<!castle carr picture>




Halifax. Shaw Park - Stainland. Castle Follies. Map ref: SE 088 198. LANDRANGER SHEET 110.
This public park was once the private grounds of Brooklands, which was the residence of Millowner Mr. Samuel Shaw (1819-1887), 'a gentleman of benign influence', a prolific builder and a local benefactor. As well as teaching in Sunday Schools for over 21 years, he built the local congregational school, the church, parsonage and Mechanics Institute. Samuel was also a bird fancier, and the magnificent Castle Follies were in fact, originally constructed as aviaries.
Samuel was the senior partner of John Shaw and Sons, whose woollen & worsted mills had been continually enlarged since 1782, by 1917 employing over 1000 hands and covering some seven acres. The millcomplex, Brookroyd, has recently been demolished. The park (which also contains gardens, swings and an ornamental lake) was presented to the former Elland Urban District Council by Mr. Raymond Shaw in 1955.
To get to it follow the road from West Vale (see Wainhouse Tower) uphill towards Stainland. Turn L. down the side of the Holywell Inn just before reaching Lodge Gates & Shaw Lane. Turn R. to car park, passing the Holy Well (improved 1843) on the Left.
<!STAINLAND SHAW PARK FOLLIES>




Halifax.Shelf. Map ref: SE 121 295. LANDRANGER SHEET 104.
Lion Gate beyond Windmill Inn Nr. Shelf Moor Road. A tall three arched gateway leading nowhere. Once was entrance to track leading to the hamlet of Upper Brackens. A story goes that a deal was made between two brothers to build this gateway, and another at the entrance to Upper Brackens itself. The first gate, complete with lion, and the second gate were built, but the brothers quarrelled before the lion for the second gate was carved. The second (bare) gate was demolished long ago, along with Upper Brackens, but the Lion Gate remains.
<!INSERT LION GATE>




Halifax. Shibden Hall & Park. Map ref: SE 105 258. LANDRANGER SHEET 104.
Behind Hall (open to public) paths lead to an artificial cascade and a curious grotto like tunnel which leads beneath the adjacent road to a pond. Also a curious Castellated Tower on hillside which stands by the shaft of the disused Shibden Hall Colliery. (Workings also lead out into the side of the nearby Godley Road Cutting carrying the main road to Halifax). The tower has 'windows' but is actually solid and has neither entrance nor stairway!
All of these structures, including the arrow slit bastions and 'baronial' 19th century additions to Shibden Hall are the work of the formidable Anne Lister, who is nowadays best known for her 'secret' diaries. NOTE: New research into this site has revealed that it is in fact a Ventilation Tower, which formed part of a colliery ventilation system dating from the 1820s -'30's. It served both the Shibden and Stocks Collieries. A furnace drew stale air from the shaft, the chimney providing an updraught to encourage air circulation. By the 1860s most mines used underground furnaces for ventilation, so this older surface system is unusual and rare. The tower/chimney is 9 Meters high and is a local landmark. The square adjacent building, crowning a shaft was the furnace house. (Source CMBC).
<!INSERT PICTURE SHIBDEN TOWER>




Halifax. Withens Hotel
Cold Edge Nr. Mt. Tabor. SE 045 307. LANDRANGER SHEET 104. Gravestone with epitaph for two greyhounds Wallet & Dart. (in field in front of pub).



Here lie the remains of Wallet and Dart
Who in their last race made a capital start
But their owners lamented, they never got through it
For alas they were drowned in Thornton Conduit.

These dogs were drowned on March 31st 1891

<!INSERT WITHENS GRAVESTONE>




Harrogate. Harlow Hill Prospect Tower. LANDRANGER SHEET 104 SE 289 541.
A 'topographical observatory' built in 1829 by John Thompson Esquire. 90 feet high, in warm sandstone, it was equipped with telescopes, and was open to the public at 6d per head! In 1933 it was converted into a, proper (astronomical) observatory, and was used as a lookout platform in the last war. Today it stands derelict and forlorn.
<!INSERT PICTURE HARLOW HILL>




Hebden Bridge. Map ref: SD 990 295.
LANDRANGER SHEET 103 Pecket Memorial - Small obelisk on hillside overlooking Hardcastle Crags (NT), near Hebden Bridge, West Yorkshire. War memorial.


Helmsley. Map ref: NZ 605 829.
LANDRANGER SHEET 100.
At Duncombe Park is Duncombe Terrace a drive with two temples, an Ionic Temple of 1730 attributed to Vanbrugh and a Tuscan Temple. As at Studley Royal Duncombe Terrace uses an ancient abbey as an 'eyecatcher' (in this case Rievaulx Abbey). Also Temple in The Woods and Nelson Arch. National Trust. Open to Public (admission fee).


Hilston. Map ref:TA 286 338 LANDRANGER SHEET 107.
Another small Holderness village, a few miles S E of Garton, is the home of Admiral Storr's Tower. This 50 ft high octagonal structure was built around 1750 by Mr. Justice John Storr as a landmark for sailors! With a turret stair at the back, it was once used as a cottage. In 1976 it was reported as being a henhouse!
<!INSERT ADMIRAL STORRS TOWER>




Hornsea. Location uncertain. LANDRANGER SHEET 107.
Bettisons Folly. A 50 ft high castellated round tower, reputedly built 1844 by a Mr. Bettison, so that his servants could see him coming from a distance and have his dinner ready for him on the table!!


Howsham Wood. North of Stamford Bridge. Location Uncertain. LANDRANGER SHEET 105.
Octagonal Tower. Now greatly reduced in height.


Huddersfield.Lindley Clock Tower. Map ref: SE 119 181. LANDRANGER SHEET 110.
A tall square tower, with a copper octagonal pagoda-like roof. The tower was 'erected by James Neild Sykes Esq. JP of Field Head, Lindley, for the benefit of his native village in 1902'. It was designed by the famous Manchester Architect Edgar Wood. The sculptures adorning the tower are by T. Stirling Lee. There is a 'fairy tale gothic' feel to the tower - like something out of a Germanic fairy tale. It stands not far distant from Nab End Tower (See Walk).
<!LINDLEY CLOCK TOWER>




Hunmanby near Filey. Map ref: TA 095 775.
LANDRANGER SHEET 101. Hunmanby Gate- ivy covered 'sham ruin' with pointed windows.


Ilton. Map ref:SE 153 757 LANDRANGER SHEET 99.
Arnagill Tower dating from 1824. (Not far from the Druid's Temple) This tower has three windows and a door. About ten feet from the ground the walls were roughly stopped to simulate a ruin.


Keighley. Map ref: SE 049 431 LANDRANGER SHEET 104.
Steeton Tower. Victorian Mansion with 'baronial tower'


Kettlethorpe Hall. 2 Miles S of Wakefield
Boathouse made from original facade of Wakefield Chantry Chapel. In 1847 Sir George Gilbert Scott replaced the crumbling gothic facade of St. Mary's Chantry Chapel, on the Calder Bridge at Wakefield. The Nortons of Kettlethorpe Hall took the opportunity to rescue the facade, which now acts as the frontage for the boathouse. <!KETTLETHORPE BOATHOUSE>






Kildwick. Map ref: SE 012 459 LANDRANGER SHEET 104.
Churchyard - Organ shaped monument. This novel gravestone, carved in the shape of an organ, marks the last resting place of John Laycock, who died on September 13th 1869, at the age of 81. The inscription below this novel sculpture informs us that "The above is from the design of the first organ built by the said John Laycock".
<!KILDWICK ORGAN MON>



Knaresborough. Map ref: SE351 565. LANDRANGER SHEET 104.
Fort Montague, a house carved out of the cliffs of the Nidd gorge, stands above The Chapel of Our Lady of the Crag, also hewn out of solid rock. Both are open to the public (admission fee).There is an interesting website telling the full story of Fort Montague at
www.knaresborough.co.uk/history/houseintherock


Langsett. Map ref: SE 225 018. LANDRANGER SHEET 110.
Hartcliff Tower. On private land. In a field beside the back lane over to Penistone- by Hartcliff Lodge. Small round, roughstone tower. Designed by Mr. Askham of Thurlstone it was apparently built in 1851 For Captain John Ramsden, a local man who had served in the East India Company. Unfortunately this man died in 1841! Here is a mystery.
<!HARTCLIFF TOWER>




Leeds - Apperley Bridge.Map ref: SE 196 383. LANDRANGER SHEET 104.
Elam's Tower Woodhouse Grove School Grounds. Nr. Apperley Bridge, twixt Leeds & Bradford. Vandalised.


Leeds - Cardigan Road. Map ref: SE 277 358 . LANDRANGER SHEET 104
Bear Pit. Once part of Leeds Zoological & Botanical Gardens. Castellated, now ruinous.


Leeds - Roundhay Park. Map ref: SE 335 385 LANDRANGER SHEET 104
Roundhay Park Hermitage and Sham Castle. Roundhay Park was laid out for Thomas Nicholson in the 1820's. In 1872 it was bought by Leeds Corporation for £140,000 and opened to the public by Prince Arthur. The sham castle (unnamed) stands near Waterloo Lake.
<!SHAM CASTLE ROUNDHAY PARK>




Leeds. Weetwood Hall. Map ref: SE 271 381. LANDRANGER SHEET 104.
Small Grotto.


Leyburn. Map ref:SE 111 908 LANDRANGER SHEET 99.
A fine Sham Castle, but badly neglected, stands at the back of Thornborough Hall (now the rural district council offices). It consists of two squat round half-towers with a wall between. In the wall is a big blind arch, a pointed door and windows. A path goes to the grassy top, where one can sit on seat by the pinnacle of the folly- a hexagonal tower made of small stones. Inside is a curious vaulted room. Thornborough Hall was built in 1863 by Joseph Hansom, inventor of the Hansom Cab. The folly appears to be older.
<!LEYBURN SHAM CASTLE>




Littlebeck, Nr Robin Hoods Bay. Map Ref:NZ 885 039 LANDRANGER SHEET 94.
Hermitage - Falling Foss - Nr. Robin Hood's Bay. A fine wooded glen with a waterfall and nature trails. The Hermitage is carved out of a massive natural boulder, and contains a large chamber with a circular seat capable of holding 20 persons. Inside is an impressive reverberation. It was built by (or for) a village schoolmaster, George Chubb, of Littlebeck, around 1790. The date and Chubb's initials are carved above the pointed door. On top of the boulder are carved two stone chairs.
<!FALLING FOSS HERMITAGE>



Marske nr. Richmond. Map ref: SE 099 998. LANDRANGER SHEET 92.
The Hutton Monument. A large obelisk in a lovely setting


Malton. Map ref:SE 720 700 LANDRANGER SHEET 100.
Castle Howard - TV's 'Brideshead Revisited'. Magnificent house built for Charles Howard, 3rd Earl of Carlisle by playwright Vanbrugh, has follies in its grounds. Notable examples being the Carrmire Gate (1725), Vanbrugh's 'fortified walls', the Temple of the Four Winds, theHawksmoor Pyramid and the gigantic circularHawksmoor Mausoleum, the burial place of of the 3rd Earl. Castle Howard is open to the public (admission charge).
<!INSERT TEMPLE OF FOUR WINDS>



Mirfield. Dumb Steeple.Map Ref: SE 178 211. LANDRANGER SHEET 104.
Between Huddersfield & Dewsbury near Mirfield, beside busy roundabout at junction of A62 & A644 trunk roads not far from Colne Bridge. Square column with stone ball on top. Possibly boundary marker for Kirklees Park. Luddites gathered there in 1812 before setting off to attack local mills.
<!MIRFIELD DUMB STEEPLE>



Nether Silton. Map ref: SE 456 924. LANDRANGER SHEET 100.
In the Hambleton Hills. In a field near the church a great monolith bears a cryptic inscription of which only the first letters of the words are provided. Three lines are believed to mean:-

Here the grand old manor house stood,
The black beams were oak, the great walls were good,
The walls of the east wing are hidden here
As to the meaning of the rest- the puzzle remains! -


ATCLABWHEY A Thatched Cottage Like A Barn Was Here Erected Year
AD1765
AWPSAYAA A Wide Porch Spans A Yard And Alcove


Oakworth Park. Nr.Haworth. Map Ref. SE 035 389. LANDRANGER SHEET 104.
Ornamental gardens of now demolished mansion built by 19th century industrialist Sir Isaac Holden (1807-97).The site which is now a public park, contains a series of excellent grottoes, a summerhouse and a sham fossil tree!
<!OAKWORTH PARK>




Otley Churchyard . Map ref: SE 202 454. LANDRANGER SHEET 104.
Monument to Bramhope Tunnel Builders. Shaped like a railway tunnel. <!BRAMHOPE MON.>



Pateley Bridge.Map Ref: SE 158 636 LANDRANGER SHEET 99.
Yorkes Folly - Guisecliff. The walk along Guisecliff is one of the most popular walks in Yorkshire, but Yorke's Folly itself is disappointing, being little more than two 'stoops' of ruined masonry. What was once a fine landmark was wrecked in a severe storm in November 1893, and has deteriorated ever since. It was built in 1740 by John Yorke of Bewerley Hall- a 'Rhineland castle' to provide work for the unemployed! According to one local source John Yorke's wife was German and was quite homesick, and so the eyecatcher was built for her - to remind her of home.
<!YORKES FOLLY>




Queensbury, nr. Bradford. Albert Fountain. Map ref: SE 103 303. LANDRANGER SHEET 104 .
Standing at 1100 feet above sea level twixt Bradford & Halifax, Queensbury is one of the highest communities in Britain and the home of the famed Black Dyke Mills Band. At the crossroads with the Brighouse and Denholme Road by the entrance to John Foster's mill stands the Albert Fountain, which was built in the style of the 13th century by Foster's in memory of the Prince Consort. The fountain was opened on 26th May, 1863, on the same day that the village changed its name to Queensbury from 'Queenshead'. It was an day of great celebration.It has recently been cleaned (1994)
<!ALBERT MEMORIAL>




Rawdon - Cragg Woods Nr. Leeds. Map ref: SE 205 389. LANDRANGER SHEET 104.
Domed Retreat. A summer house. Origin unknown.


Richmond. Location uncertain.Map ref NZ 169 065LANDRANGER SHEET 92.
Hartforth Hall (North of Richmond)- Castellated farm and cottage.


Richmond Map Ref:NZ 167 007 LANDRANGER SHEET 92.
Temple Lodge,a castellated mansion, built by John Yorke in 1769. Nearby stands the Culloden Tower, erected to commemorate the Jacobite defeat in 1746.It is a very early example of the Gothick style. This magnificent building is now in the hands of the Landmark Trust.




Rievaulx Terrace. Map ref: SE 578 847. LANDRANGER SHEET 100.





Robin Hood's Bay. Map ref NZ 944 028. LANDRANGER SHEET 94.
Fyling Old Hall has a pigsty with a classical facade!




Rotherham. Map Ref: SK 438 895?Location uncertain LANDRANGER SHEET 111.
Boston Castle.- A square, crenellated shooting box standing in the Rother Valley, 1 mile S. of Rotherham. Erected by the 3rd Earl of Effingham to commemorate the Boston Tea Party. (Effingham was a whig, and sympathetic to the grievances of the American colonists.)



<!INSERT BOSTON CASTLE>




Scampston Hall. Nr. Malton. Map ref. SE 865 755. LANDRANGER SHEET 101.
Classical bridge, pavilion and castellated deer house. Created for Sir William St. Quentin around 1772 by 'Capability' Brown.



Scarborough . Map Ref. TA 04 86. (Exact location uncertain). LANDRANGER SHEET 101.
Baron Albert's Tower stands to south of town. Ruinous, it was built by Albert Denison, 1st Baron Londesborough, President of British Archaeological Association. In Peaseholme Park is a Japanese Pagoda designed by George W. Alderson in 1929.

<!PEASEHOLM PARK PAGODA>




Scarborough. Map ref: TA 048 895. LANDRANGER SHEET 101.
Marine Drive. 'Hairy Bob's Cave'. Not a hermitage, but a rock shelter carved out by navvies during the construction of the Marine Drive in the late nineteenth century.



Sharrow nr. Ripon. Map ref:SE 328 722 LANDRANGER SHEET 99.
Graveyard contains a pyramid which marks the grave of Charles Piazzi Smyth, one time Astronomer Royal of Scotland, who died in 1900. His wife Jessie, is buried with him. The inscription is as follows:-
Beside the earthly remains of his lamented wife here lies interred the body of
CHARLES PIAZZI SMITH
Born 3rd January 1820 died Feb 2nd 1900

Astronomer Royal for Scotland from 1845 to 1886 who earned unperishing renown by his journeys to distant lands for scientific objects and by his eminent astronomical and other scientific writings and researches. As bold in enterprise as he was resolute in demanding a proper measure of public sympathy and support for Astronomy in Scotland, he was not less a living emblem of pious patience under troubles and afflictions, and he has sunk to rest. laden with well earned scientific honours a Bright Star in the Firmament of Ardent Explorers of the Work of their Creator.

Still acheiving, still pursuing, Learn to Labour and to Wait

He prayeth best,who loveth best All Things both great and small,
For the Dear God who loveth us, He made and loveth all.

<!INSERT PICTURE CHARLES PIAZZI SMITHS GRAVE>




Silsden. Cringles Prospect Tower. SE 049 487 LANDRANGER SHEET 104.
On Rombalds Moor in field beside A6034 Silsden to Addingham Road. A tall thin tower, a bit like a leadmine chimney. Entrance bricked up.



Studley Royal. Map ref:SE 281 687 LANDRANGER SHEET 99.
Near Fountains Abbey, Ripon. Gardens & terraces laid out in the valley of the River Skell by John Aislabie, his son William and their gardener William Fisher, for a house now demolished. Numerous follies- Campbell's Banqueting House(1729), Octagon Tower, Temple of Piety, Temple of Fame

Skelbrooke. Map ref:SE 519 118 LANDRANGER SHEET 111.
Robin Hood's Well .This small, square building with rusticated arches stands beside the A1 at the end of a layby. It was commissioned by the Earl of Carlisle (of Castle Howard) and designed by Vanbrugh in 1711 to mark the spot where the Bishop of Hereford was supposedly forced to dance after having had his purse purloined by the famous outlaw. A Monk Bretton Priory charter of 1422 refers to the 'stone of Robin Hood', and the Vanbrugh Folly was supposedly erected on the spot. However, when the A1 was widened some years ago, the folly was moved and rebuilt in its present location. Presently ruinous and fenced off with 'danger' signs.

<!ROBIN HOODS WELL>




Tadcaster. Map ref:SE 493 408 LANDRANGER SHEET 105.
Grimston Park Tower. Grimston Park was built in 1839 by Sir John Hobart Caradoc, 2nd Baron Howden. It later became the residence of John Fielden J.P. of Todmorden. (See 'The Fielden Trail'). A tapering italianate tower stands near the house with a dome and flagpole. Hazlewood Castle, a mile distant, is a small octagonal tower built in the 1760's.



Wentworth Castle - Stainborough Castle. Map ref: SE 319 034. LANDRANGER SHEET 110.
On a hill west of the house. Sham Castle built by the 1st Earl of Strafford (of the second creation) who died in 1739. Was a circular enclosure with four square towers, and big castellated gatehouse with four round towers. In the central enclosure was erected a statue of the Earl by Rysbrack (1730). Only SE tower still stands, others having collapsed in 1962. Obelisk. erected in 1734 to Queen Anne stands West of South Terrace. Rotunda 1739. Has 12 ionic columns; last reported as being in ruins. Obelisk to Lady Mary Wortley Montagu, a neighbour, who was responsible for the introduction of the smallpox vaccine into England in 1720. (I always thought it was Edward Jenner!). Lady Mary apparently got the idea whilst travelling in Turkey. Umbrello - an imitation of the Chichester Market Cross erected in Menagerie Wood in 1759. It was designed by the 'Strawberry Hill Committee of Taste- Horace Walpole and his friend Richard Bentley. Steeple Lodge - this fake church with a Gothick tower stands near the entrance to the house. There were other follies- but most have been lost. An area worthy of detailed investigation.

<!WENTWORTH CASTLE>



West Witton Wensleydale. Map ref: SE 085 882. LANDRANGER SHEET 99.
High on the hillside by Mount Park stands Polly Peacham's Tower. This eighteenth century structure was built by the third Duke of Bolton for the actress Lavinia Fenton, his mistress, who he later married. (Polly Peacham of course is a character from Gay's 'Beggars Opera'). It was apparently built as a place where she could practice her singing. The tower is miles from anywhere - she must have had a lousy voice!!

Wold Newton Map Ref: SE 404 175 LANDRANGER 111
Between two trees in a field, three quarters of a mile southwest of the village a brick Obelisk bears the following (now almost illegible) inscription:-
Here
On this spot, December 13, 1795
Fell from the atmosphere
An extraordinary stone,
In breadth twenty-eight inches
In length thirty-six inches
And Whose weight was fifty-six pounds.
This column
In memory of it
Was erected by
Edward Topham
1799



Wragby - Nostell Priory (NT). Map ref:SE 404 175 LANDRANGER SHEET 111.
Built by the James Paine & Robert Adam for the Winn Family. A pyramid lodge 'the Needle's Eye', and a polygonal keeper's lodge- 'The Menagerie'with crenellations. Open to public at selected times. Admission charge.


<! LINK TO HOMEPAGE>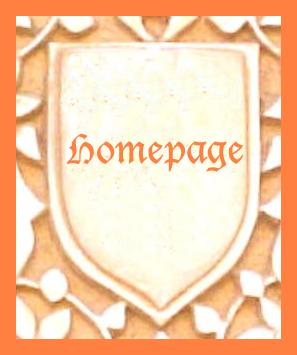 <!LINK TO YORKSHIRE FOLLIES>