Not long afterwards, through the agency of a friend, Trevor Sharpe, I found myself working with folk performer Bob Pegg at Workshop Theatre at Leeds University. Bob was the founding member of that legendary early seventies folk-rock group Mr. Fox, and indeed, whilst at college I had purchased and been impressed by the Mr. Fox albums, little imagining that a few years on I would find myself working with their creator.

Bob had split from his wife Carol, and was now working on 'Bid You Welcome to our Dream' a musical/ play about life and tradition in the Yorkshire Dales. I was not alone in this venture - working alongside me were two other musicians - Mal Laws, my old friend from way back, and Graham Anderson, a long standing acquaintance from the Barnstormers theatre group. Among our small company of student actors was Stuart Organ, who was to eventually embark upon a long TV career as headmaster of fictional school 'Grange Hill'.

We performed the play at Workshop Theatre, then took it on tour in the dales. We broadcast it on local radio and made a 'Calendar' promo for it on YTV. Soon we were playing at Ilkley Festival with Bob, and enjoying fine reviews from the local press.


It was during this period, idly tinkling the ivories of an old piano in the green room at Workshop Theatre, I put together a haunting tune, which someone said reminded them of a boat coming in with the mist - I thought of St. Bees Head.
Soon after we joined Bob as part of the Waggonners Folk Group on a writing course at the Arvon Foundation at Ted Hughes' former house at Lumb Bank near Hebden Bridge, West Yorkshire.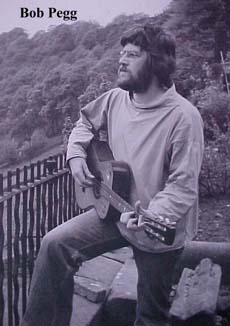 All musical and lyrical material on this site is COPYRIGHT JIM JARRATT & MAL LAWS 2002. No part of THE PATHFINDER may be reproduced or performed for commercial purposes without the express permission of the authors. While it is accepted that parts of the site may be freely downloaded for private use, we ask in return that you respect the ownership of our work.