JIM JARRATT is a writer, folksinger and Northern Regionalist. Born in Bradford in 1950 this one time actor and countryside ranger has had a somewhat colourful career. In the seventies he worked with folksinger Bob Pegg of Mr. Fox Fame, with whom he appeared on television and at the Ilkley Festival. It was around this time that he began writing his highly distinctive local songs and monologues. which he frequently showcased as a member of the Waggonners Folk Group.


Jim began seriously writing in the 1980s when unemployed, and has written various features in the Guardian, Yorkshire Post, Yorkshire Journal and Pennine Magazine, also appearing with Luke Casey on Yorkshire Television (1996). His first two countryside guidebooks The Fielden Trail and The Watersheds Walk were published by Smith Settle in 1988, and 1994 saw the publication of Ivory Towers and Dressed Stones (Cicerone Press), two walkers guides to the follies and curiosities of Yorkshire And Lancashire respectively.
At the end of the nineties Jim returned to the theatre playing his wide range of musical instruments in local productions of Catherine Cooksons The Fifteen Streets and Dickens A Christmas Carol.

Jim still writes and records, and has recently published his first serious novel (2018).
He Lives in Mytholmroyd, West Yorkshire with his wife, where he combines the contrasting occupations of freelance sub editor and council street sweeper!
You can contact Jim Jarratt at
jimjarratt@talktalk.net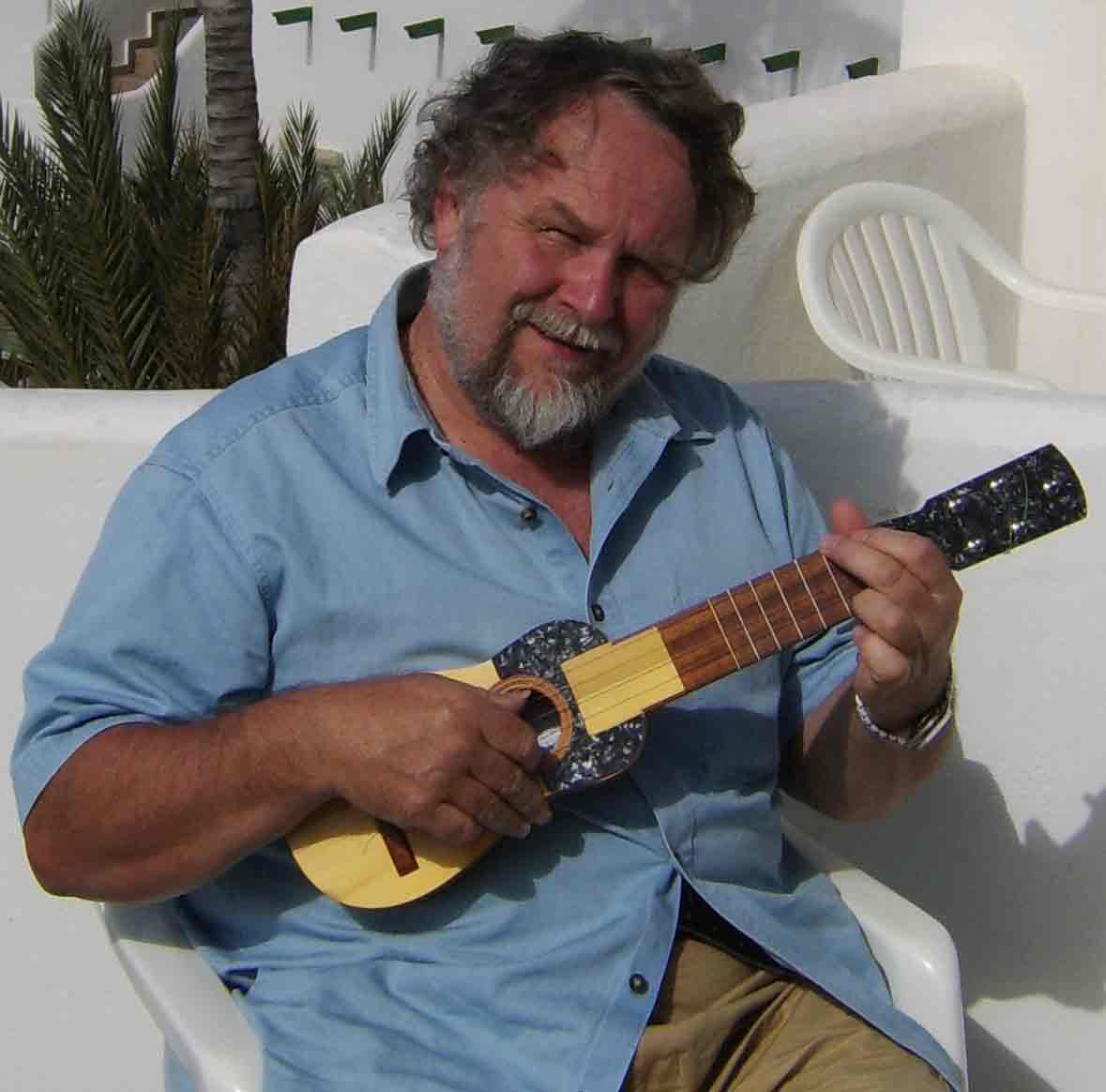 ---
"The wind blows cold at Jack o' Johnnies'
The roof is down, the hearth is bare,
There's only the mist and wind and rain
To tell of the man who once lived there."
---
For more music go to the Songs & Lyrics page.
All musical and lyrical material on this site is COPYRIGHT JIM JARRATT 2002. No part may be reproduced or performed for commercial purposes without the express permission of the authors. While it is accepted that parts of the site may be freely downloaded for private use, we ask in return that you respect the ownership of our work.