The Fielden Trail
'Brilliantly descriptive narrative makes this book a little gem' - Yorkshire Post

THE FIELDEN TRAIL tells the story of the Pennine Town of Todmorden and of its foremost family the Fieldens. Originally 16th century yeoman farmers, they went on to build one of the largest cotton empires of its time. Yet they were also a family of radicals and philanthropists , most notably 'Honest John' Fielden, MP for Oldham in the 1830's. Their history is inextricably intertwined with that of Todmorden, whose public buildings remain as monuments to this, its most prominent family.
THE FIELDEN TRAIL invites the reader to explore their story for themselves. A combination of history and hike, we discover Todmorden and the Fieldens through a series of interconnecting rambles. THE FIELDEN TRAIL can either be done as a whole, or in sections, each one having an escape route back to Todmorden. It is covered throughout by detailed, hand drawn maps and comprehensive directions. Along the way we visit the crucial scenes in Todmorden's history, and see where the Fieldens lived, worked and died.

THE FIELDEN TRAIL is an exciting and original combination of a challenging walk and the discovery at first hand of the rich and varied history of this fascinating area buried deep in the moorlands of the Lancashire-Yorkshire border. 1 870071 15 8 Price 3.95
Authors Note. The Fielden Trail is currently out of print. But an internet version is currently under construction.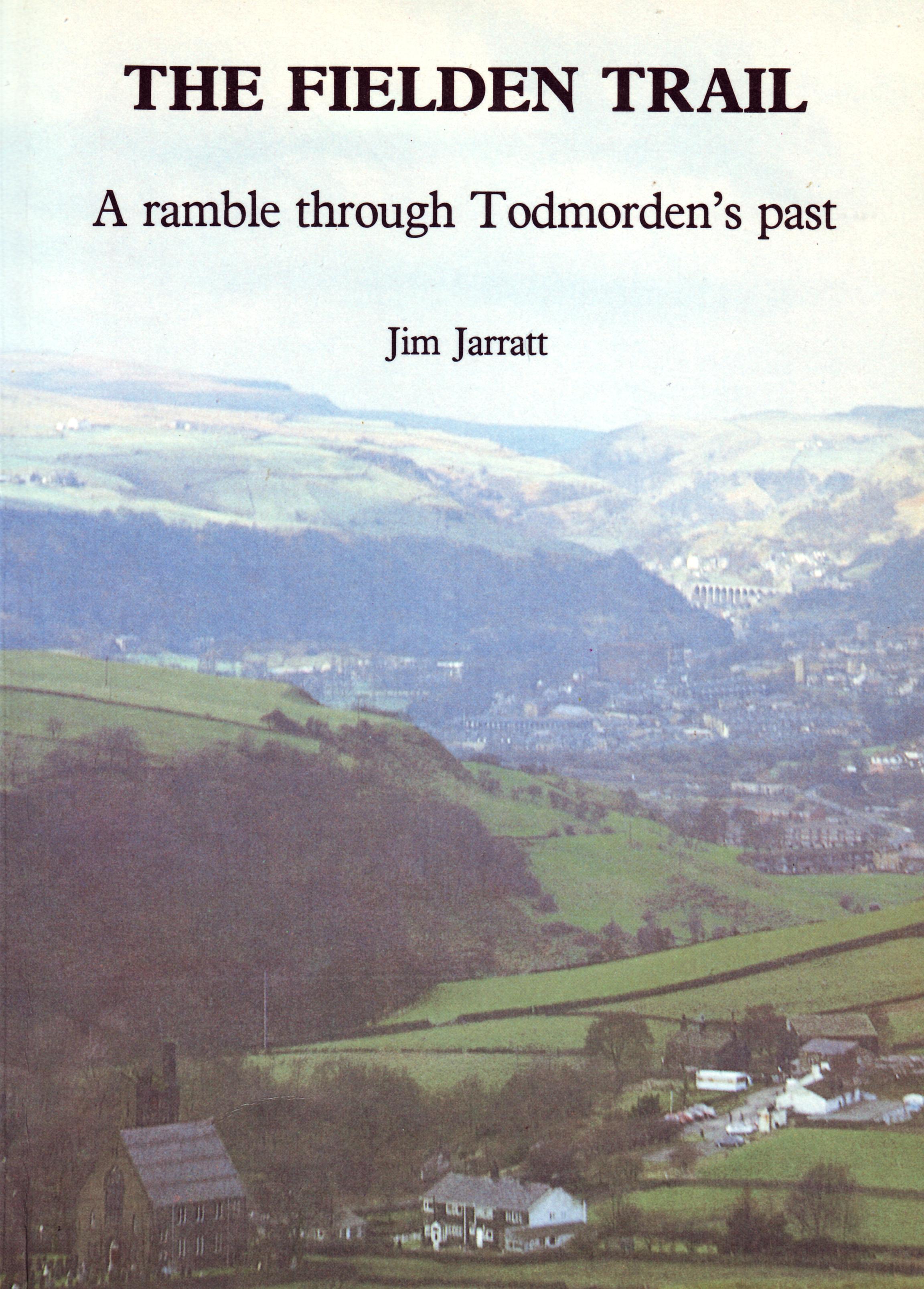 All musical and lyrical material on this site is COPYRIGHT JIM JARRATT & MAL LAWS 2002. No part of THE PATHFINDER may be reproduced or performed for commercial purposes without the express permission of the authors. While it is accepted that parts of the site may be freely downloaded for private use, we ask in return that you respect the ownership of our work.